Finally, after 9 long months, we are going to Greece for our honeymoon! To celebrate this very special occasion in my life, I am doing a 3-week Stranger in Greece special to share all the thrills and thrills during the trip.
Santorini
Mykonos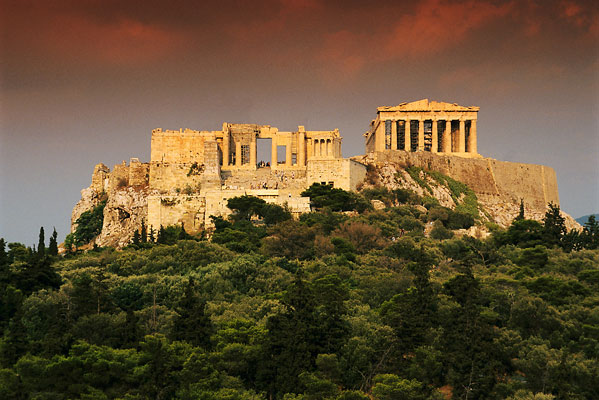 The Acropolis in Athens
I am not a complete stranger to Greece, having spent 5 days there a few years ago towards the end of a 35-day business trip in Europe spanning 9 countries and over 20 cities. It was by far the most challenging business trip I had in my ex-company as I had to do it alone. By the time I arrived in Athens, I was already in a state of complete fatigue as the daily meetings, switching of 1-2* hotels and chasing after trains dragging my 30kg luggage took their toll.
Fortunately, my kind client adhered to my budget of 50Euros/night and managed to put me up at a small inn staring right at the Acropolis. It was already August (summer holidays!), so after my meetings, I returned to an area of complete hysteria, with tourists from all over the globe enjoying their late alfresco-style dinners under the majestic Acropolis accompanied by talented musicians who crooned all night long.
After the 5 days in Athens, I felt human again. I shaved again, I found a reason to smile, and I felt energised sufficiently to complete the final and most daunting leg of my trip- an exhibition in Copenhagen.
As I type this blog in Changi Airport now, eagerly anticipating my flight to Athens, I am hoping for more of the same this time round, just better as I will have the best company in the world.
Hello dodgy taxi drivers, deep-fried cheese with lemon which tastes literally like puke and salads with the most-hated raw green bell peppers, the Stranger in Greece is coming!